Limburg is the easternmost province of Flanders (which is one of the three regions of Belgium), and is located west of the
Maas
river. In Roman times, Limburg was situated in the Roman province of Germania Inferior and inhabited by Celtic tribes. The medieval Duchy of Limburg consisted of parts of the present Belgian provinces Liège (northeastern part) and Limburg, the Dutch province of Limburg (southern part), and a small part of North Rhine-Westphalia in Germany. In 1839 the Dutch province of Limburg (which imperfectly encompassed the former Duchy of Limburg because of administrative reforms under French rule) was split into so-called
Dutch
Limburg and
Belgian
Limburg. Funnily enough, the very town of Limbourg is now in Romance-speaking Wallonia.
Notwithstanding this complex administrative history, Limburg is somehow a linguistic reality through the
Limburgish
dialects of the Dutch language (named
plat
by locals).
Full scale
Brief anthropological analysis :
- Type 1 :
Light, brachymorphic, developed browridges, high and straight forehead, broad cheekbones, very broad jaw, wide set eyes
~ Borreby
- Type 2 :
Light, leptomorphic, leptoprosopic, long nose, long and narrow jaw
~ Nordic
This is the infamous "horsy" phenotype so sommon amongst Flemish people
and illustrated by Belgian singer Jacques Brel (born in Brussels from West Flemish parents).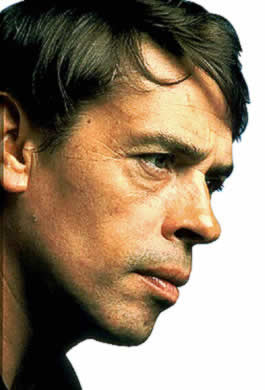 One can find noticeably darker variants which are not uncommon at all in the whole geographic Netherlands :
With more dinaromorphism, some individuals exhibit a British flavour :